Precision in metal stamping is a multifaceted endeavor, influenced by material properties, technological advancements, and even global standards. Dive into the intricate world of metal stamping precision with us.
To achieve utmost precision in stamping complex metal parts, computer modeling is essential. This method allows for a virtual simulation of the stamping process, pinpointing potential errors before actual production.
For a holistic understanding of precision in metal stamping, we'll explore both primary techniques and subtle nuances.
The Role of Computer Modeling in Precision Stamping
In the intricate world of metal stamping, precision is paramount. As technology has evolved, so have the methods to ensure that every stamped piece is as accurate as intended. One of the most transformative advancements in this realm is computer modeling. Let's delve into its role and significance in achieving precision in metal stamping.
Basics of Computer Modeling: Introduction to its significance in precision.
Computer modeling, at its core, is the digital representation of the metal stamping process. Using advanced software, every aspect of the stamping process, from the initial design to the final product, can be visualized, analyzed, and optimized. This digital approach allows for a deep understanding of how the metal will behave under various conditions, ensuring that the final product aligns perfectly with the intended design. In essence, computer modeling acts as a digital rehearsal, ensuring that when the actual stamping occurs, it's executed flawlessly.
Benefits of Virtual Simulation: The advantages of early error detection.
One of the standout advantages of computer modeling is virtual simulation. Before a single piece of metal is stamped, the entire process can be virtually simulated. This simulation highlights potential issues, from material stress points to design flaws, allowing for corrections before the actual production begins. By identifying and rectifying these issues in the virtual realm, manufacturers can save significant time, resources, and costs. Moreover, this proactive approach ensures that the final product meets the highest standards of precision, reducing wastage and ensuring customer satisfaction.
Real-world Applications: Instances where computer modeling has been pivotal.
The real-world implications of computer modeling in metal stamping are vast. For instance, in the automotive industry, where every millimeter matters, computer modeling ensures that car parts fit together seamlessly. Similarly, in the aerospace sector, where precision is a matter of safety, computer modeling plays a crucial role in ensuring that every component is stamped to perfection. From everyday items like kitchen utensils to specialized components in electronics, computer modeling has revolutionized the way industries approach precision in metal stamping, ensuring consistent, high-quality results across the board.
In conclusion, computer modeling has emerged as an indispensable tool in the metal stamping industry. By offering a detailed digital insight into the stamping process, it ensures that every stamped piece is a testament to precision and quality.
Material Considerations and Their Subtleties
The art of metal stamping isn't just about the machinery or technique; it's equally about the material being stamped. Different metals come with their unique set of properties, and understanding these nuances is crucial for achieving precision. Let's explore the intricate dance between the material and the stamping process, shedding light on the subtleties that can make all the difference.
Unique Material Properties: Influence of ductility and tensile strength.
Every metal, from aluminum to zinc, has its own set of characteristics. Two of the most significant properties when it comes to stamping are ductility and tensile strength. Ductility refers to a metal's ability to be stretched into thin wires without breaking, while tensile strength measures a metal's resistance to breaking under tension. For instance, metals with high ductility, like copper, can be intricately stamped without fear of tearing. On the other hand, metals with high tensile strength, such as steel, can withstand significant force during the stamping process without deforming. Recognizing and respecting these properties ensures that the stamping process aligns with the metal's natural tendencies, leading to precise and consistent results.
Temperature Effects: The impact of cold and hot stamping.
Temperature plays a pivotal role in the stamping process. Depending on the metal and the desired outcome, stamping can be performed at room temperature (cold stamping) or elevated temperatures (hot stamping). Cold stamping is ideal for metals that are already quite ductile, ensuring sharp, clean edges. However, for metals that are more brittle or have higher tensile strength, hot stamping can make them more malleable, reducing the risk of cracks or breaks. The choice between cold and hot stamping is a delicate balance, determined by the metal's properties and the intricacies of the design.
Lubrication's Role: Its significance in defect prevention.
Lubrication in metal stamping might seem like a minor detail, but it's a game-changer. Proper lubrication reduces friction between the die and the metal, ensuring a smoother stamping process. This not only prevents defects like tearing or wrinkling but also extends the life of the stamping tools. Moreover, the right lubrication can aid in heat dispersion, especially in high-speed stamping operations, ensuring consistent temperature and, by extension, consistent results. Choosing the right lubricant, in the right quantity, tailored to the specific metal and stamping process, is an art in itself, underscoring its significance in achieving precision.
In wrapping up this section, it's evident that the material isn't just a passive participant in the stamping process. Its properties, the temperature at which it's stamped, and even the lubrication used can significantly influence the outcome. Understanding and navigating these subtleties is the key to mastering the art of precision in metal stamping.
Equipment, Tooling, and Technological Advancements
Precision in metal stamping is not solely reliant on the material used; the equipment and tools play an equally pivotal role. As technology continues to evolve, so do the methods and machinery used in the stamping process. Let's delve into the intricate relationship between equipment, tooling, and the latest technological advancements in ensuring impeccable precision.
Die Wear and Maintenance: Addressing wear and tear over time.
The die, a customized tool used to cut and shape the material, is at the heart of the stamping process. Over time, with repeated use, dies can wear out, leading to less accurate stamping. Regular maintenance is crucial to ensure that the die remains sharp and retains its shape. This involves periodic inspections for signs of wear, timely sharpening, and, in some cases, replacement. Proper maintenance not only ensures consistent precision but also extends the lifespan of the die, making the stamping process more cost-effective in the long run.
Tooling Calibration: The importance of regular calibration.
Calibration is the process of adjusting tools to ensure they operate within the desired parameters. In the context of metal stamping, tooling calibration ensures that the machinery applies the correct amount of force, aligns perfectly, and operates at the desired speed. Regular calibration is essential to counteract the minor deviations that can occur over time, ensuring that every stamped piece is consistent with the last. With the advent of digital technology, calibration has become more accurate, allowing for micro-adjustments that can make a significant difference in the final product.
Stamping Speed and Technological Innovations: Influence of speed and emerging technologies.
The speed at which stamping occurs can influence the precision and quality of the final product. Too fast, and there's a risk of errors or defects; too slow, and it might affect the material's properties. Modern stamping machines come with adjustable speed settings, allowing for optimization based on the material and design. Furthermore, technological innovations, such as AI-driven predictive analysis and real-time monitoring systems, are revolutionizing the stamping process. These technologies can anticipate potential issues, adjust parameters on-the-fly, and ensure that the stamping process remains consistent, regardless of the volume or complexity.
In conclusion, while the material and design are crucial, the equipment, tooling, and technological advancements play an equally significant role in ensuring precision in metal stamping. As technology continues to advance, the possibilities for even greater precision and efficiency in the stamping process are limitless.
Human, Environmental, and Economic Factors
While technology and materials are fundamental to the metal stamping process, there are broader factors that play a significant role in determining the outcome. The human touch, environmental considerations, and economic implications all intertwine to shape the world of metal stamping. Let's explore these multifaceted influences and their impact on precision.
The Human Element: Influence of operator skill and experience.
No matter how advanced the machinery, the human element remains irreplaceable in the metal stamping process. An experienced operator brings a wealth of knowledge, intuition, and problem-solving skills that machines can't replicate. Their ability to adjust to unforeseen challenges, make real-time decisions, and apply their years of experience ensures that the stamping process remains precise and consistent. Continuous training and skill development are crucial, ensuring that operators stay updated with the latest techniques and best practices. In essence, the human touch acts as the guiding hand, ensuring that technology and materials come together seamlessly.
External Influences and Sustainability: Addressing environmental factors and green practices.
The metal stamping process doesn't exist in isolation; it's influenced by the environment and has an impact on it in return. Factors like ambient temperature and humidity can affect the material's behavior during stamping. Moreover, as global awareness of environmental sustainability grows, there's a push towards greener practices in metal stamping. This includes using eco-friendly lubricants, recycling waste, and optimizing energy consumption. Adopting sustainable practices not only reduces the environmental footprint but can also lead to cost savings and improved public perception.
Economic Implications: Trade-offs between precision and cost-effectiveness.
Precision is paramount in metal stamping, but it comes at a cost. High-quality materials, advanced machinery, regular maintenance, and skilled operators all contribute to the overall expense. Businesses often face the challenge of balancing precision with cost-effectiveness. Investing in technology, like automation and predictive analysis, can lead to long-term savings by reducing errors and wastage. Moreover, achieving consistent precision can lead to higher customer satisfaction and repeat business, proving beneficial in the long run. It's a delicate balance, but with strategic planning and continuous improvement, businesses can achieve both precision and economic efficiency.
In wrapping up this section, it's evident that metal stamping is a complex interplay of various factors. While technology and materials are crucial, the human touch, environmental considerations, and economic implications all come together to shape the final outcome. Recognizing and navigating these influences is key to achieving unparalleled precision in metal stamping.
Global Standards, Regulations, and Quality Assurance
In the intricate realm of metal stamping, maintaining consistent quality and precision is paramount. To achieve this, the industry leans heavily on global standards, rigorous quality assurance mechanisms, and iterative feedback loops. These elements not only ensure that the final products meet the highest standards but also foster trust among clients and stakeholders. Let's delve deeper into these crucial aspects of the metal stamping world.
International Standards: Overview of global precision standards.
Across the globe, various organizations have established standards to ensure consistency and quality in metal stamping. Standards such as the ISO (International Organization for Standardization) series provide guidelines on precision, tolerances, and best practices. Adhering to these standards ensures that products meet universally accepted criteria, making them viable for global markets. Moreover, these standards often encompass environmental and safety considerations, ensuring that the stamping process is sustainable and safe for workers. For businesses, achieving certifications like ISO 9001 can serve as a badge of quality, instilling confidence among clients and partners.
Quality Assurance and Testing: Mechanisms in place to ensure precision.
Quality assurance is the bedrock of precision in metal stamping. It involves a series of checks and balances to ensure that every stamped piece meets the desired specifications. This starts with raw material checks, ensuring that the metal used is of the highest quality. As the stamping process progresses, in-line inspections using advanced tools like CMM (Coordinate Measuring Machines) and visual checks ensure that deviations are caught early and rectified. Post-stamping, rigorous testing mechanisms, from tensile tests to fatigue tests, ensure that the final product can withstand real-world conditions. In essence, quality assurance acts as a safety net, ensuring that only the best products make it to the clients.
Client Feedback and Iteration: Incorporating feedback for continuous improvement.
In the ever-evolving world of metal stamping, resting on laurels is not an option. Continuous improvement is the name of the game. Client feedback plays a pivotal role in this. By actively seeking feedback and incorporating it, businesses can refine their processes, address unseen challenges, and tailor their offerings to better suit client needs. Moreover, iterative feedback loops, where products are tested, feedback is incorporated, and products are re-tested, ensure that the stamping process remains agile and responsive to changing market dynamics.
In conclusion, while the machinery, materials, and techniques are fundamental to metal stamping, it's the global standards, quality assurance mechanisms, and feedback loops that ensure consistent precision. By weaving these elements into the fabric of their operations, businesses can achieve unparalleled quality, foster trust, and stay ahead in the competitive world of metal stamping.
Comparisons and Long-Term Implications
Precision in metal stamping doesn't exist in a vacuum. It's essential to understand how it stacks up against other metalworking methods and the long-term implications of achieving (or failing to achieve) precision. By drawing comparisons and projecting into the future, we can gain a holistic understanding of the true value of precision in metal stamping.
Comparison with Other Methods: Precision in stamping vs. forging or extrusion.
Metal stamping is just one of the many techniques used in metalworking. Other popular methods include forging and extrusion. While each method has its unique advantages, when it comes to precision, they offer different levels of accuracy:
Forging: This method involves heating a metal piece and then using force to shape it. While forging can produce strong components, its precision is often limited by the mold's accuracy and the metal's behavior when heated. Fine details might be harder to achieve compared to stamping.
Extrusion: In extrusion, metal is pushed through a die to create long, uniform shapes. While it's excellent for producing consistent profiles, its precision is often limited to the die's accuracy. It might not be as suitable for intricate designs as metal stamping.
Metal stamping, with its ability to produce intricate designs with tight tolerances, often stands out when high precision is required. However, the choice between these methods often depends on the specific application, material, and desired outcome.
Long-Term Reliability: Impact of precision on durability and reliability.
Precision in metal stamping isn't just about aesthetics or fitting parts together. It has profound implications for the long-term reliability and durability of the stamped components. When parts are stamped with high precision:
Fit and Function: Components fit together seamlessly, reducing wear and tear from misaligned parts. This ensures that assemblies function smoothly over time.
Stress Distribution: Precisely stamped parts distribute stress evenly, reducing the risk of premature failure due to stress concentrations.
Corrosion Resistance: Accurate stamping can ensure that surfaces mate correctly, reducing crevices where moisture can accumulate and cause corrosion.
Maintenance: Precision components often require less maintenance, as they're less prone to issues arising from misalignment or poor fit.
In essence, the precision achieved during the stamping process directly translates to the longevity and reliability of the final product. It's an investment that pays dividends over the component's entire lifecycle, underscoring the importance of precision in metal stamping.
In wrapping up this section, it's clear that precision in metal stamping holds its weight, not just in the immediate aftermath of production but in the long run. By understanding its comparative advantages and long-term benefits, businesses and consumers alike can make informed decisions, ensuring that they get the best value for their investment.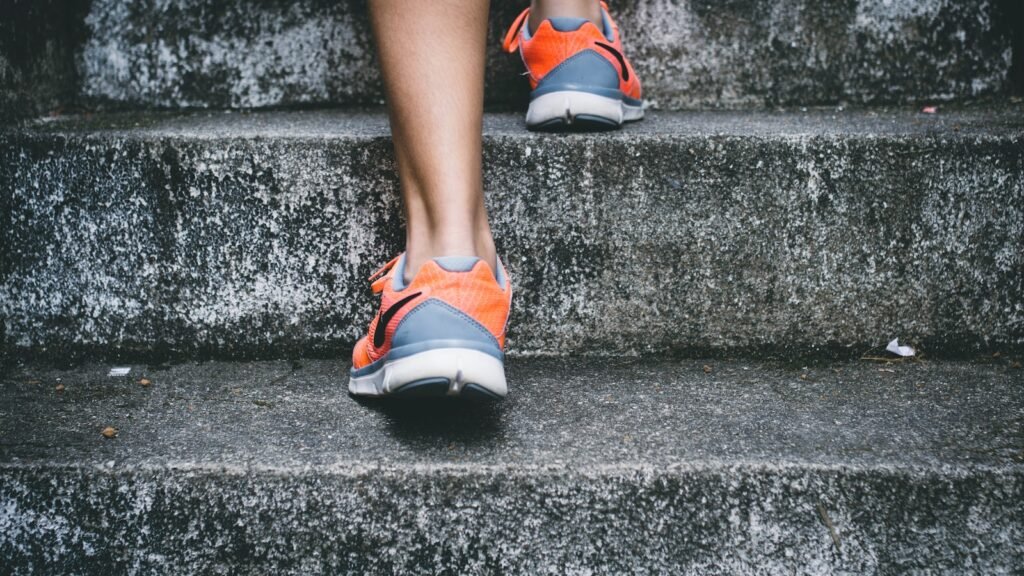 Conclusion
Precision in metal stamping is not just about the right techniques but also understanding the myriad factors influencing it. By addressing both primary methods and subtle considerations, manufacturers can achieve unparalleled accuracy in their stamped parts.