In 2020, the global market size of the metal stamping industry was estimated to be just over $200 billion, and is projected to reach $265 billion by 2026… less than four years from now. That represents an annual growth rate of roughly 4.75 percent.
Based on these projections, is it reasonable to assume that the importance of metal stamping is on the rise? This article answers that question.
We'll begin by defining metal stamping, which, from my perspective, comprises two basic cold-forming methods—progressive die stamping and deep drawn stamping. Basically, progressive die stamping uses flat sheets of metal, which are positioned over a die, and then forced into the die under extreme pressure. This causes the metal to take the shape of the die. This process becomes "progressive" stamping when further forming is required. In progressive stamping, the part is transferred to another die, or series of dies, to make further alterations to its shape.
The second cold-forming method used in the metal stamping industry is deep drawing which uses hollow metal tubes rather than flat metal sheets. These tubes are forced into a die using repeated compressive strikes. The resulting part is hollow, with a depth greater than its diameter.
Both methods produce a part stronger than the original metal because of the forces used to form it into its final shape.
Metal Stamping Supports Several Key Industries
Versatility, accuracy, cost effectiveness, and the durability of parts produced by metal stamping are the principal reasons it is vital to a variety of manufacturing industries. Examples include:
Medical devices and equipment
Doctors rely on precision medical instruments to help them save lives. The precision of metal stamping makes it the first choice among medical equipment and device
manufacturers. Metal stamping gives the manufacturer complete control of the fabrication process, from design through production, to produce products that meet the stringent requirements of the medical profession.
Appliances (commercial; and residential)
Appliances are manufactured using flat sheet metal stock, which is best formed by the metal stamping process, and this is the reason metal stamping is the dominate solution for appliance manufacturers. From refrigerators to freezers to toaster ovens and stoves, metal stamping provides cost effective, reliable, and high-quality results for this sector.
Aerospace
As with medical devices, the quality of the components used in the aerospace industry can mean the difference between life and death for end users. Meeting the high standards and strict safety regulations in this highly regulated sector is a perfect fit for metal stamping. Metal stamping companies that work with aerospace firms are intimately familiar with DOD, FAA, and NASA regulations, as well as meeting AS9100 standards.
Original equipment manufacturing (OEM)
OEMs rely on precision metal stamped parts for their high strength, durability, and long service life. Metal stamping is also cost efficient and easily automated, which makes it the ideal choice for OEM manufacturers seeking the rapid, inexpensive production of highly accurate parts.
Construction equipment and hardware
Construction equipment and hardware often face harsh outdoor conditions, heavy loads, extreme wear, and, sometimes, corrosive environments. These are the main reasons manufacturers turn to stamped metal, because its high strength and resistance to wear are unmatched in construction applications.
Electrical components
Clips, connectors, housings, fasteners and a huge array of other electrical parts are produced by metal stamping because they are durable, they can be extremely complex, and they are formed with great accuracy, which makes them invaluable for a plethora of electronic, and power applications that require reliable, long-term operation.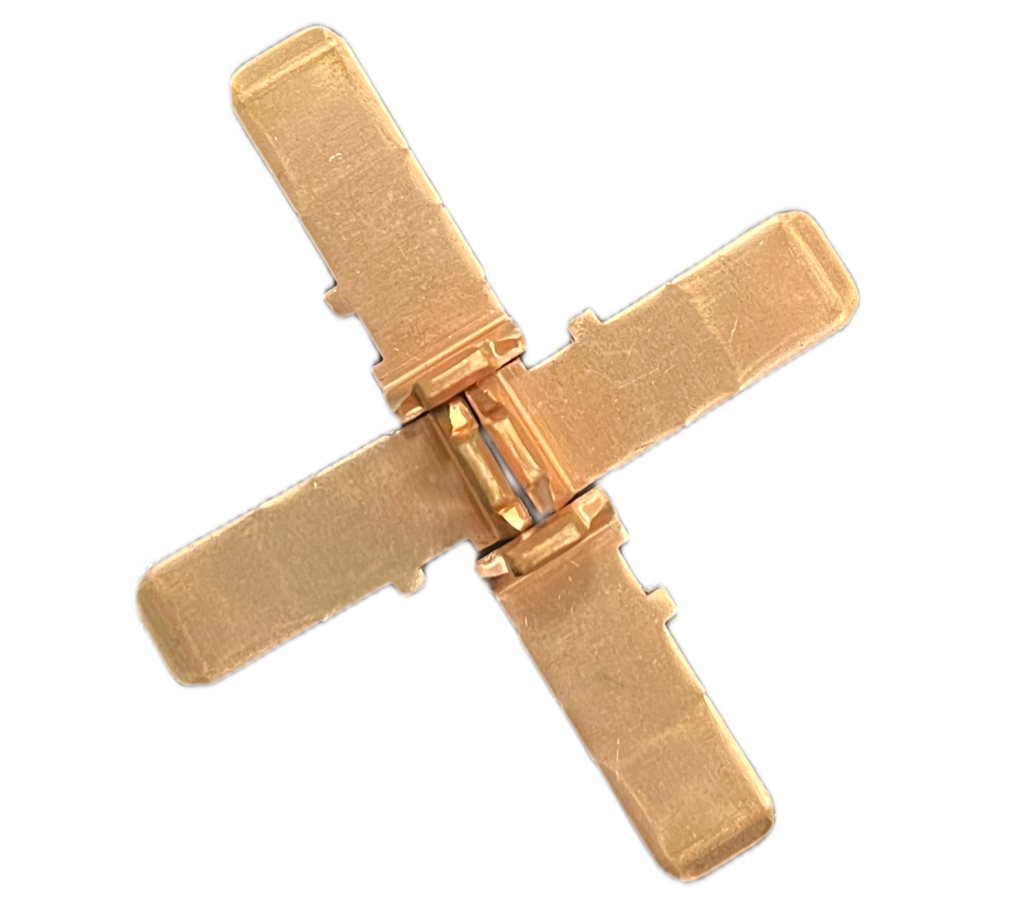 Auto & truck manufacturing
The automotive industry, for decades, has been a major user of metal stamping technology. Metal stamping is used to form a variety of internal and external components, such as body panels and interior components. Increased auto manufacturer investment for production facilities in China, India, and Japan bode well for continued demand.
While this certainly makes a solid case for the importance of metal stamping in several key industries, we have yet to prove that metal stamping is rising in importance. So let's examine the benefits associated with metal stamping.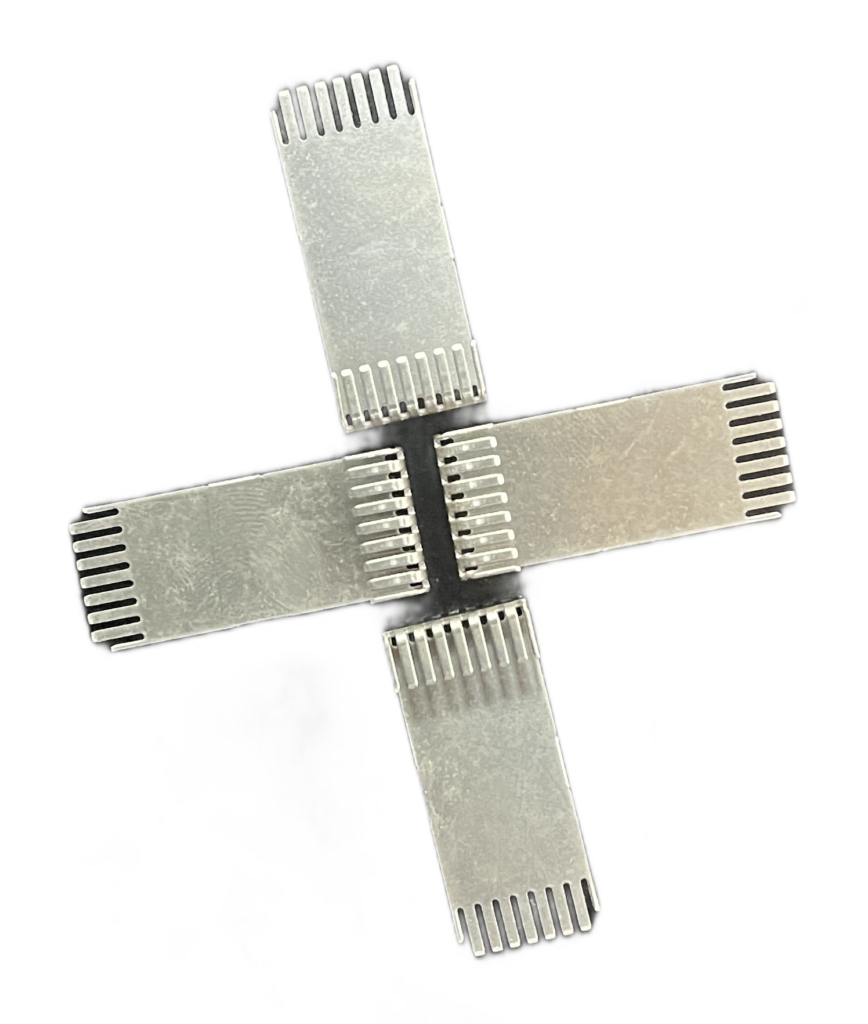 So far, we've learned that metal stamping is ideal for the rapid production of both simple and complex parts for a broad spectrum of industries.
So, what benefits do all stamped components offer?
High precision
Metal stamping has few rivals in accuracy and tight tolerances for the production of parts.
Repeatable, high-volume production runs
Once the die is made, metal stamping is unmatched in speed and efficiency for high-volume production runs.
Flexibility
The variety of shapes and forms that can be manufactured in the metal stamping process is limited only by the designer's imagination.
Tight process control
From design through production, metal stamping boasts tight controls that ensure your part is ready for assembly upon completion.
From Author
All the facts outlined above suggest bright prospects for the metal stamping industry, and although I consider myself a glass-half-full sort of guy, the practical side of my nature forces me to examine the facts carefully.
First, I am convinced that the metal stamping industry is crucial to the success of many key industries. However, I am concerned that the immediate future of many of these key industries is under assault by the forces of inflation and post pandemic malaise. In short, the future may not be as rosy as many would have us believe.
This is critical, because the future of these key industries is also intertwined with our future.
The growth rate of the metal stamping industry, cited in the first paragraph, is estimated to be 4.75 percent. A promising statistic, but less so, when one considers the impact of inflation. As we are all aware, February's inflation rate in the United States reached 7.87 percent, up significantly from January's 7.48 percent rate, and jaw-dropping when compared to February, 2021's rate of 1.68 percent. This inflationary trend is not confined to the United States. It is a global phenomenon.
My point is this: A 4.75 percent growth rate in the metal stamping industry is canceled out by spiraling inflation rates. Using the February number of 7.87 percent, we can see that the metal stamping industry has, in reality, suffered a contraction of just over 3 percent (4.75%-7.87% =negative 3.12%). Add to this the impact of the disruptions brought about by the COVID-19 pandemic and my optimism for real organic growth in the metal stamping industry wanes.
In Conclusion
The metal stamping industry has unquestionably earned its bona fides, securing a place of critical importance in many key industries. Metal stamping offers clear benefits over many other forming options. In this sense, its future is secure and its continued growth is assured.
However, we find ourselves in unusual times. The upheaval caused by the pandemic and rampant global inflationary trends will have negative consequences for real organic growth in our industry and others. And, we have yet to consider the ramifications of the re-shoring phenomenon, which has been on the rise since the shortages and supply chain disruptions that followed the pandemic.
Yes, we have reason to be guardedly optimistic, but we must proceed with extreme caution in this uncertain environment.
Gold Precision Co Ltd. has the experience and expertise to meet your needs. We also have a practical view of the future. Our dedication to our customers and our unmatched expertise is ready to serve your needs. Why not reach out to us today!